Calf Club day is an annual tradition for rural families and schools throughout New Zealand, calf club is an integral part of the Ramarama School annual calendar.
Calf Club Day encourages our children to rear a farm animal and learn the basics of animal care.
At Ramarama School we have a long standing tradition of holding an annual Calf Club Day.  
As part of this day all children are required to complete a project or raise an animal (a chicken, a kid, a calf, or a lamb).
In 2023  the Calf Club projects will be either:
Design and create a woven wall hanging or
Design and create a bug hotel
Along with the finished project students must also bring in their planning and photos to show the process they used to create their project. These are provided on a template fro the students to fill in.
This year our Calf Club Day is Saturday 16 September 2023 running from 9am until approximately 2pm.  This day is considered a school day so students are expected to attend.  Children with animals will need to arrive at 8am.
On the day our students, families and community members come along for a day of fun where there is animal judging (children bring along the animal they have raised), projects on display, a variety of stalls, raffles, sweets and food to purchase, games, and much more, and it all concludes with our prize giving.
Set Up:
The day before Calf Club there are lots to set up and if you are available to come along and help that would be amazing. We need helpers to set up marquees, the stalls, the hall, picking up supplies etc.  Even if you can only help for an hour that would be great.
Keep an eye out for information closer to the time and let us know you are available to help.
Family Support:
Each family is asked to volunteer for an hour of time in either the set up or on the day. Look out for the rosters where you can sign up to help in a variety of ways. If we all do an hour each then we can all enjoy the day as well.  Your support is always greatly appreciated!
Sponsorship:
If you know of any businesses that may be willing to sponsor an activity please let us know. We will be looking for sponsors for the bouncy castle hire, the chair-o-plane hire, the inflatable slides etc. The businesses that sponsor these activities can display their signage around the event and be recognised on our school Facebook pages, school newsletter and the Calf Club day booklet.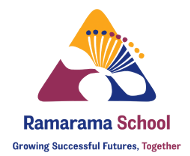 Are you thinking of having an animal for Calf Club?  Here are things to consider: 
Chickens:
Chickens must be ordered through the school (you cannot enter chickens purchased or obtained elsewhere).
You can order more than one chicken (which is often a good idea) but you will only enter and bring one chicken along on Calf Club day.
You will need to source chicken feed and suitable chicken housing yourself.  This could be as simple as a large cardboard box or indoor enclosure with a heat lamp.
Part of raising a chicken also includes completing a chicken diary which documents your child's journey with raising a chicken (diary entries, photos, observations…).  More information about what to include will be shared closer to when chickens arrive.
On Calf Club Day your chicken will be brought to school and placed in the cage provided.
Each chicken entry will be judged on rearing (growth and health of the chicken), the best trick and the diary.  It is up to you to decide on a trick and have your child practise at home ready to perform on the day (e.g. sitting on a skateboard while it is being pushed along, standing on a child's head, jumping onto a box…).
Lambs & goats:
You source your own lamb or goat.  It must be born after June 1st.
You will need to source milk powder to feed your lamb or goat.
On the day, lambs and goats will be judged on leading (around the set course), calling, and child rearing (animal healthiness and your child talking about how they've raised their animal).
During Term 3 if your lamb or goat needs a midday bottle, you are able to bring them to school and have them in the animal creche (the backyard of the school house).  Bottles must be pre-prepared and can be placed in the bucket outside the staff room for warming at lunch time.  Please make sure it is named.  Only students with animals are allowed in the creche.  If you are bringing your lamb or goat to school ensure it is healthy.  Do not bring unwell animals.
Calves:
You source your own calf.  It can be beef or dairy (dairy breeds must be female) and all calves must be born after June 1st.
You will need to source milk powder to feed your calf.
On the day, calves will be judged on leading (around the set course), child rearing (animal healthiness and your child talking about how they've raised their calf), and type.
Animal registration:
All animals coming to Calf Club must be registered.  You can collect and return registration forms at the office (you will be notified when it is time to do this).  Keep an eye out for the registration deadline as no late entries can be accepted.
Animal talks:
Each year we aim to organise a talk for children and parents about raising and rearing animals.  There is also a chance to find out about leading and calling courses and ask questions.  Look out for dates.
Calf Club Day Projects for 2023
This year students who are not raising and rearing an animal will need to complete one of these projects.
The projects and the accompanying paperwork/ planning needs to be brought to school on Wednesday 13th September so they can be judged prior to Calf Club Day.